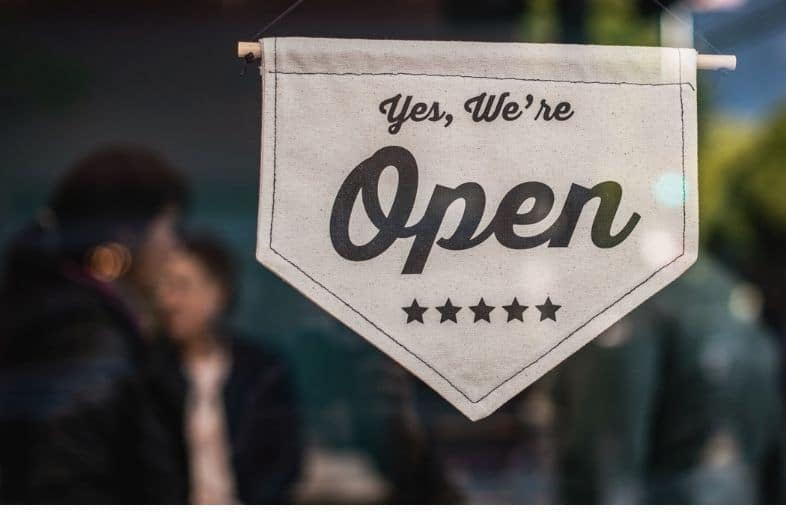 We are staggering into a new year still struggling through the worst pandemic in our lifetimes. Covid-19 cases keep surging and local hospitals continue to be at capacity in many places. We are going through this pandemic together. However, depending on our income-level, our race and our ability to work from home or not, this pandemic is impacting us in very different ways.
The same is true for businesses. Every business has been affected in some way but there are huge disparities. Depending on the industry, a business may be functioning well with employees working from home and client meetings over Zoom. Or barely holding on, such as restaurants that have been closed for in-person dining and personal services businesses that cannot see their clients.
Small businesses have been hit especially hard during this pandemic. Many have been forced to pivot and re-invent themselves. Some businesses have had to lay off workers and drastically change how they offer their products and/or services. Others have had to close their doors. Many commercial corridors are now unrecognizable, with windows shuttered and storefronts pushed out onto the sidewalks.
Family businesses, like other businesses, have had to scramble to address the impacts to their businesses while also dealing with the personal effects to their employees and their families. Yet some family businesses may be uniquely qualified to navigate through these difficult times.
Family businesses, especially multi-generational family businesses, have had to survive changes both big and small. These businesses most likely have experienced challenges over the years, from financial or management struggles to navigating through a difficult economic time. They have faced hardships, learned from these experiences and survived. They are resilient and they are in it for the long haul. Even first-generation family businesses bring a grit to their work that comes from a strong commitment to see the business continue into the next generation.
All small business owners understand well that "the only thing constant is change". Even in "normal times", businesses deal with the ups and downs of sales and market trends, staffing changes and new business complexities. The ability to adjust to changes both inside and outside the business is essential to survival and success.
That being said, it is common for business owners to feel out of control and anxious when confronted with these enormous challenges. As we all navigate this unprecedented time, here are a few things family business owners can implement:
Prioritize Communication
When crisis hits it is easy for us to shut down and go into our corners. But this is precisely the time when we need to communicate with each other more. Hold regular meetings with family and employees. This is a time to meet more often than you normally do, and these meetings can be virtual. Be as transparent as possible about the current challenges.
Focus on your Business' Values
Your value sare the foundation of your success and longevity. Bringing attention to these core values will help remind everyone involved in the business why you do what you do. These values can help motivate and energize everyone to stay focused and work together.
Ask for Help
When we are struggling it can be hard to ask for help. Many of us have the tendency to want to try and fix a problem ourselves instead of admitting that we are stuck or don't know what to do. It can be difficult to ask for help but it is essential. Who can you call on (either inside the family or out) who has relevant skills or experience? A trusted colleague, adviser, family member or wise friend can provide you with a different perspective to help illuminate a path forward. Someone outside of the business may be able to recommend a path forward that might be hard to see from the standpoint of someone immersed in day-to-day operations.
Learn from the Past
You have never experienced something like the coronavirus pandemic before. But the way you and your family have dealt with past challenges may help you get through this one. How did you or a prior generation navigate a difficult period? Seek wisdom from older family members to get a long-term perspective. Tap into an old practice that worked.
Engage the Next Generation
Give the next generation the opportunity to take on new roles. They may have ideas about a new revenue source or product and also the energy to research how to incorporate it into the business. Perhaps there is a younger family member with digital savvy who can contribute their skills. This is an area of expertise that is especially important right now as businesses engage with customers and clients remotely.
Remember to Breathe
Mindfulness meditation or other awareness practices (even for just a few minutes a day) can help you relax and stay calm. It can help you focus on the present moment and make mental and emotional space for new insights or perspective. Get in touch with your own inner strength and wisdom! This simple practice can benefit you and your business.
Keep Moving Forward
The easiest first step is to just "put one foot in front of the other". When it is a time of crisis or stress it is important to focus on concrete tasks. What is one operational, marketing or financial task that needs your attention? Try to tackle a problem a little bit at a time each day. What you accomplish each day, even if small, will help you deal with the challenge at hand step by step.
Be Patient
Above all, remember to be patient with yourself and your family. Tensions can run high in stressful times and with family. Take care of one another. Give yourself and others the permission to find and test new ways to work and solutions will come. You can get through this, and it is your family and your relationships with one another that is your biggest asset and strength.
---
If you are a small family business operating in San Francisco, visit the City of San Francisco's Office of Economic and Workplace Development website regularly to stay up to date on the financial resources available to your business, including newly announced grants from the City.
---
About the Author
Paul Terry is a Gellert Family Business Fellow. Annually, Fellows are selected by the Gellert Center because of their expertise working with family-owned firms and their recognized positions as leaders in family enterprise theory and practice over many years.
---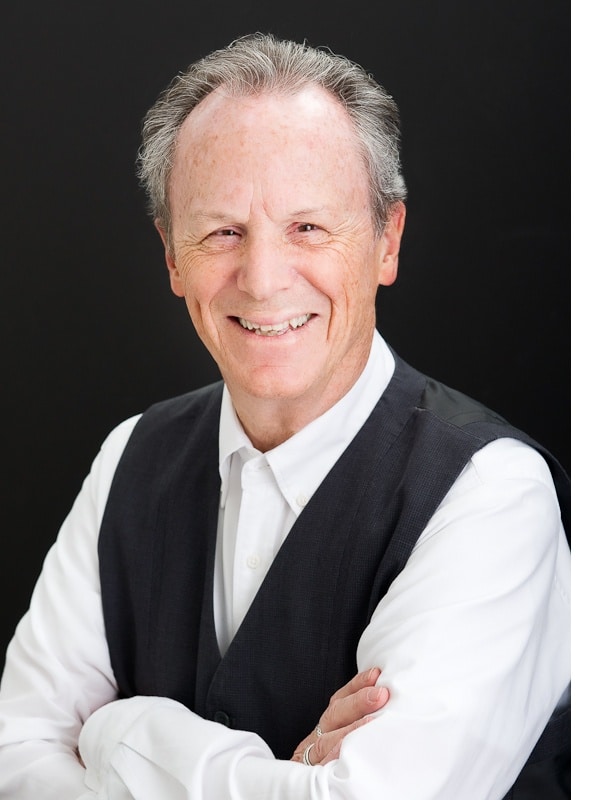 Paul Terry is principal of Paul Terry & Associates, providing management consulting and training to small business owners and emerging entrepreneurs. Paul and his team specialize in business management transitions related to partnerships, joint ventures and exit or succession plans, and they work with many family businesses. Paul is also an experienced teacher of entrepreneurship, and has designed, coordinated and taught business planning classes for many years. Prior to Paul Terry & Associates, Paul owned and managed a wholesale distribution company and two retail food businesses. Paul has been honored with many awards over the years including the Small Business Advocate Award from the San Francisco Small Business Network, the Outstanding Service Award from Renaissance Entrepreneurship Center, and Entrepreneurship Educator of the Year from Inc. Magazine, Ernst & Young, the Kauffman Foundation and Merrill Lynch.