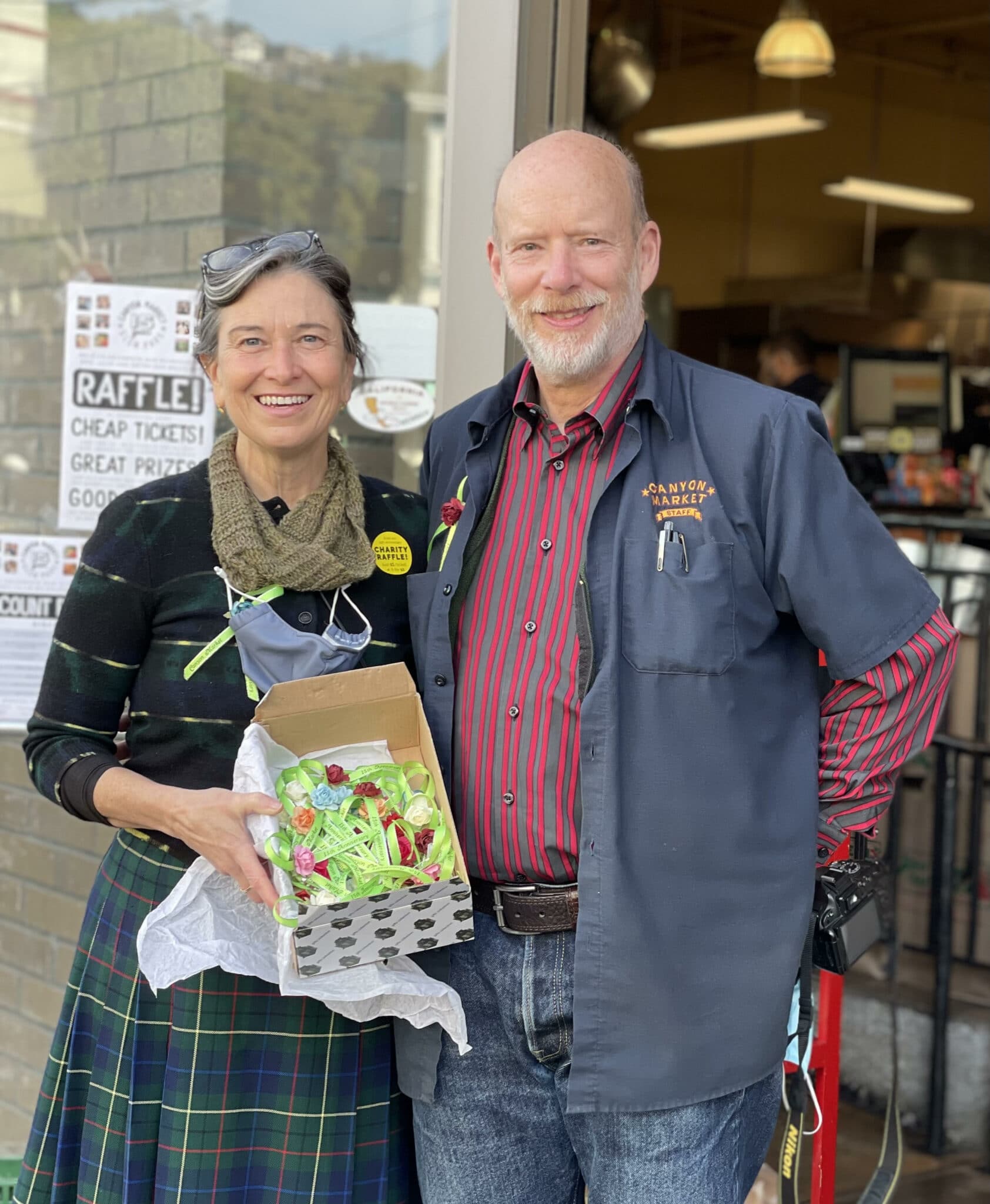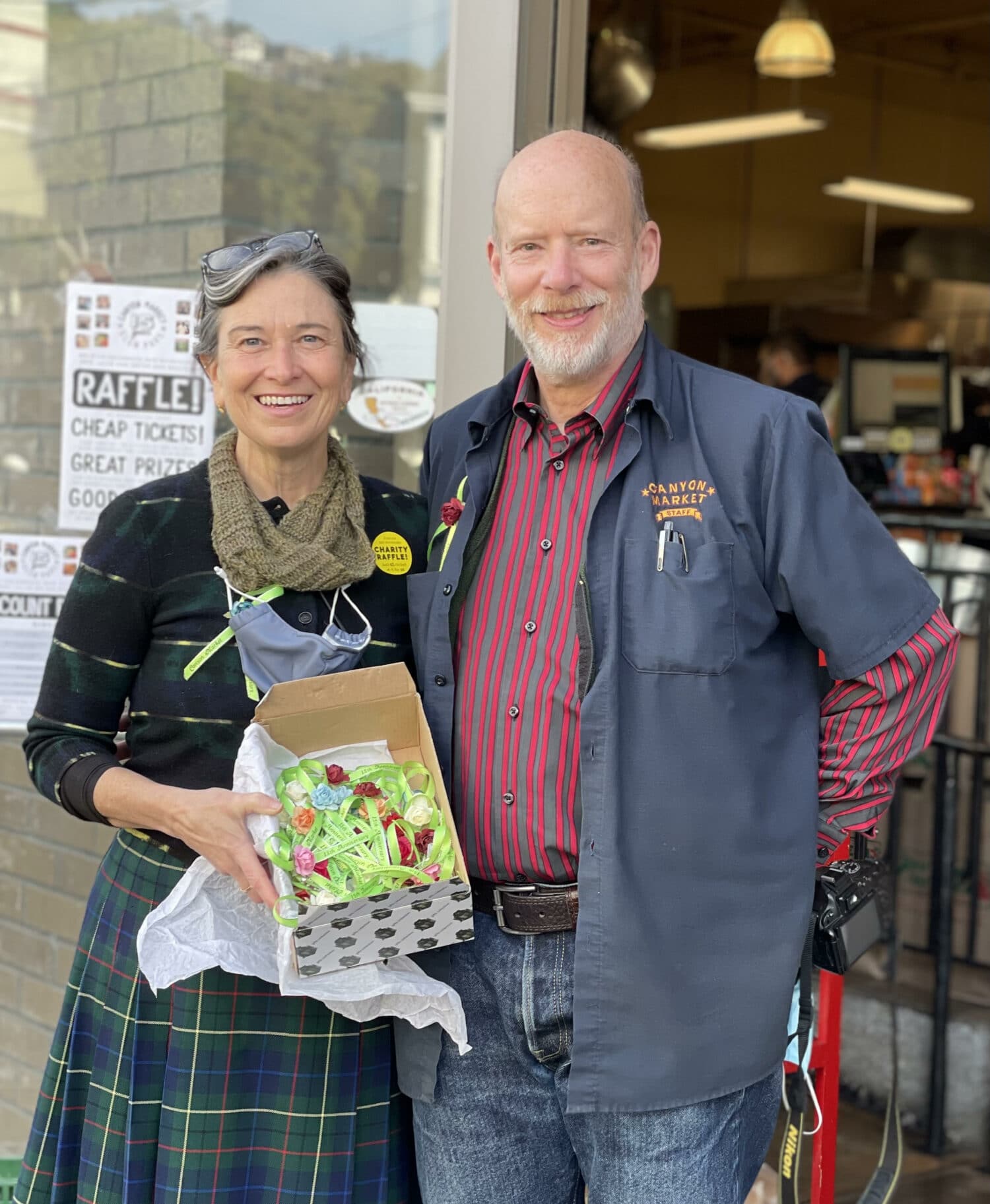 After decades working in food retail, Janet Tarlov and her husband Richard Tarlov started their own business together in 2006 — a 7,000 square-foot, full-service grocery store in the Glen Park neighborhood of San Francisco. When they first opened Canyon Market in November 2006, they had no idea that the Great Recession would hit a few months later. From the start, they have had to get creative with their business processes and the products they offer to keep feeding local families and paying their staff.
In 2020 when Covid-19 hit San Francisco, they had to rally again. Janet and Richard, like so many small retail business owners, had to navigate confusing rules and regulations, keep their staff and customers safe, deal with supply chain issues, and continue to serve their customers through all the uncertainty.
Through it all, Canyon Market has survived and continues to thrive. The business now employs 85 people, 33 of whom have worked for the business for five years or longer. In November 2021 they reached the milestone of 15 years in business. For Glen Park residents, Canyon Market is not just an "essential business," it is a cornerstone of the Glen Park community.
We asked Janet to tell us about her experience operating this essential family business over the past couple years.
What happened to your business when the pandemic hit?
Since we are an essential business, we experienced the same chaos that other grocery stores did. Our entire inventory turned over several times in a very short period and we scrambled to get more of anything we could. The safety of staff and vulnerable patrons was our chief concern, requiring us to adapt quickly and continuously for the first few months. Communication was a huge challenge, but we were able to lean into the trust we had built with our staff and the Glen Park community in order to get through it together as a team.
How has being a family-owned business affected how you have navigated through the pandemic so far?
Richard and I were able to be present for our staff by working every day for the first few months — me in the morning and him in the evening. Our young adult children were unexpectedly home from college and were able to help out some once summer came. The happy upside was that the store was no longer busy with commuters coming home late from work, so we were able to close an hour early and sit down for a home-cooked family meal every evening.
How are you, your family, and your business doing now?
We see the additional stress that our peers experience with continuing business interruptions and/or the isolation of having to work from home, and we feel quite fortunate. Our kids continue their growing-up journey, with one launched in his career and the other back on campus. The business is still adapting week by week, but a new normal has slowly begun to establish itself.
What advice do you have for other family-owned businesses, particularly when the co-owners are spouses?
Wow! That is a big question! Fortunately, Richard and I had worked together for many years before we opened our store, so we knew that we could rely on one another to be supportive and honest. I would say that it is imperative to make time for family activities however you can. In our case, that meant family bike rides to school most mornings, since we rarely had weekend family time; we cherish those memories. In the store, it is really important that our professional relationship and vision are very clearly communicated to our staff, and that our commitment to their success is obvious to them. Yes, Richard and I are a team, but our team includes everyone in the business.
Any specific products or services you would like to promote?
The pandemic has prompted us to launch several online ordering programs at canyonmarket.com for groceries, catering, and holiday menus that are available for curbside pick-up or home delivery.