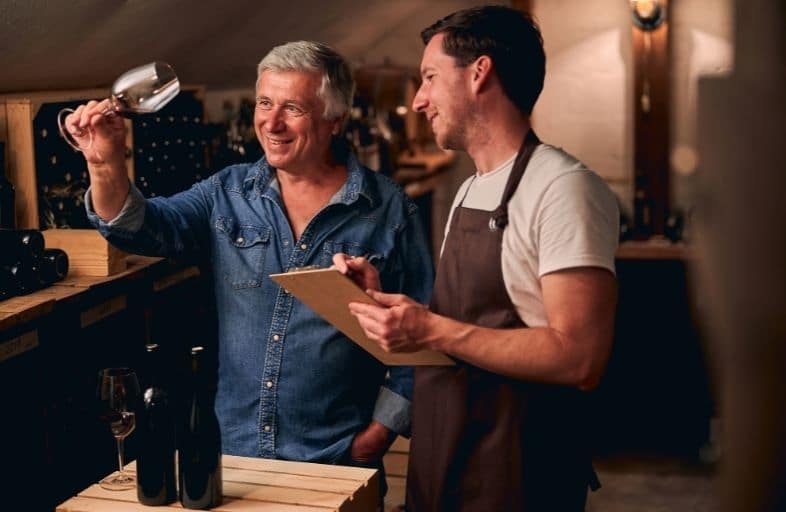 The definition of insanity is doing the same thing over and over and expecting to achieve a different result. Cliché? Yes, but when it comes to family business succession, this aphorism is unfortunately, all too fitting. The vast majority of business owners approach succession and exiting their business with an abundance of hope but without a comprehensive plan—an approach that isn't working well based on the stats.
A lack of proper succession planning is primarily to blame for 70% of family businesses failing to transition between first- and second-generation owners and it is the reason why only 12% of businesses successfully transition to the third generation.
These figures paint a grim picture considering ninety percent of all businesses in the United States are family held. More concerning still is that 50-60% of these businesses are owned by baby boomers, only 30% have a good transition plan, and 70-80% of them are planning on exiting their business by 2027. We are facing a succession crisis and family business owners in North America are chronically underprepared.
Unfortunately, owners aren't getting the best advice either. 78% of family businesses have no formal transition team and an astounding 93% having no life-after-business plan. This lack of transition readiness puts $13-15 trillion dollars in business value at risk in the United States alone. These are dollars that owners need to retire well, and wealth that underlies family legacies that will support their communities for years to come.
So, what can we do differently?
The answer is Curvespanning™. This methodology is a succession planning tool – developed by myself and Rex Northern – which aides family businesses in making successful transitions, despite how difficult they almost always are.
Transitioning a family business between generations is inherently tricky because it often becomes a stage upon which family relationships, resentments and differences play out. These complex dynamics mingled with statistically low levels of planning mean too many business transitions aren't designed for success. Unfortunately, failed transitions are sometimes blamed on successor generations when in truth, responsibility for succession planning must be shared between generations.
Curvespanning™ extends the life of a business but not in the way you might expect. To understand how, we first need to understand the curve we are trying to span – the S-curve.
S-curves are well known in the world of business and are used to graphically represent a piece of reality, like the lifetime of a business, market or product. The horizontal x-axis represents time and the vertical y-axis represents growth, like the kind we see after the adoption of innovation. The first part of an S-curve can develop slowly. The upwards slope is the growth phase. Finally, the top of the S represents the inevitable decline of the business. The velocity of decline can be surprisingly rapid. The speed of the stop can be surprising, and stunning, for owners who fail to respect S-curve dynamics.
There is a point during the neck of the curve called the tipping point, the point of maximum growth. Once achieved, exponential deceleration begins, and the business or product begins its descent towards end of life. Things like market losses or internal family strife – otherwise known as curve balls – can compound and bring even a well-oiled business to its knees.
The tipping point on an S-curve represents success, in a way, and there is a tendency to "milk" this success. Big purchases are made, people relax and the sense of having "made it" settles in. Here, owners make a classic mistake; they stop investing in innovation and unknowingly, set their business on the path of exponential deceleration.
The tipping point actually represents a duality – the height of success but also the moment when critical decisions need to be made. The Curvespanning™ methodology aims to prevent the death of the business by spanning the curve, that is, adding a second curve at this vital time to change the growth/death dynamic of the existing S-curve. The successor generation will own the new curve – psychologically, strategically, operationally and financially. This is not to say they are jumping without a net – their predecessors play a key role in transferring knowledge and relationships, lending great momentum to the continuing business legacy of the family.
Adding a second curve doesn't mean starting from scratch all over again. But the curves are independent, to avoid family tensions but linked by shared goals: successful transition, business continuity and wealth preservation. For Curvespanning™ to work both generations must working together to simultaneously prepare to exit curve one and create the necessary energy for curve two to succeed.
Both generations need to invest early in developing skills successors will need. Remember, innovation is key to extending the life of a business so current owners shouldn't try to mold the next generation into their version of success. What worked in the past may not work in the future so the skills worth investing in support and foster innovation. Understanding this difference and setting realistic expectations is necessary for mitigating emotions and intergenerational conflict.
Current owners also need to be ready to transfer the business's "enviable assets" to successors at a point when conditions are most favorable. These enviable assets – think track records and loyal clients – are needed for the successors to thrive. The value of these assets is typically reduced the longer predecessors wait to transfer them.
The most opportune time for this transfer lies somewhere in the middle of the S-curve where the potential of the predecessor curve is still quite high, and the successors are far enough into their own planning and development that they are ready to receive the necessary assets and fully leverage their future value. Interestingly, the optimal point of transfer may be at the same time owners are tempted to milk their successes.
Typically, predecessors want to leave a legacy. They want to be able to exit their business with grace and feel that they and their successors are poised for success. But hoping that everything will fall into place when the time comes to transfer is an awfully big risk for owners to be taking with their biggest financial asset. The Curvespanning™ methodology shows us that success is more likely when it comes to family business transition, but it requires involved, long-term planning by both generations.
You can find more information about building value on RFN Advisory Group smart ideas page.
---
About the Author
Sean Hutchinson is a Gellert Family Business Fellow. Annually, Fellows are selected by the Gellert Center because of their expertise working with family-owned firms and their recognized positions as leaders in family enterprise theory and practice over many years.
---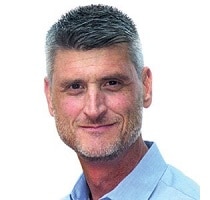 Sean is a third-generation heir to his family's business, has founded half a dozen companies and has worked directly with entrepreneurs for the past three decades. Sean specializes in working with entrepreneurs and business owners to help them define and achieve their ideal business outcomes.
As one of the founders of RFN Advisory Group (previously SVA Value Accelerators), Sean's primary focus is strategy and growth. He helps owners and their leadership teams imagine what being a 'company of the future' looks like for them, and then helps them achieve it.
Sean has invested heavily in education over the years – both in expanding his knowledge and sharing his experiences with other professionals. Sean sees his work as transformational, not just transactional, and it all comes down to getting business owners ready for next.