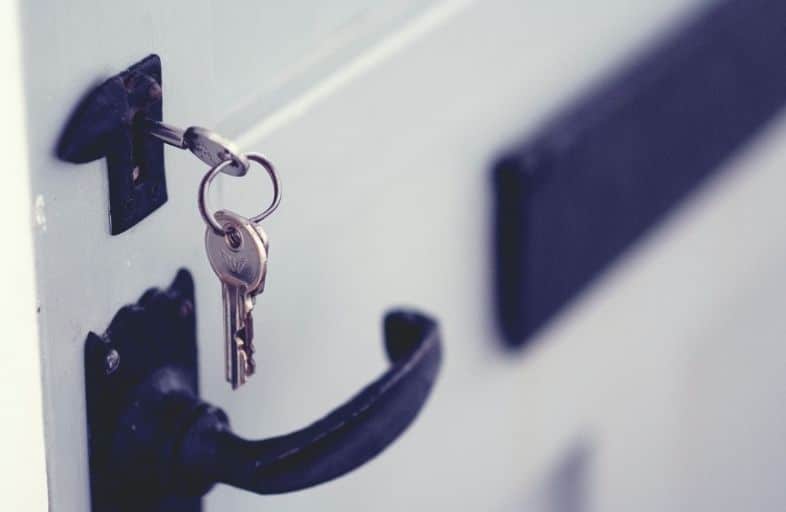 Inheriting a business from family can be difficult on many levels. You're dealing with the logistics of a company transition on top of the loss of a loved one. Getting through this time will be easier with a clear plan. So here's a step-by-step list of everything that needs to happen for a smooth succession.
Where to start?
Step 1: Ask for Support
You may feel like everything is on your shoulders right now, but you don't have to do it all by yourself.
It's ok to ask family members for the support you need, whether that's pick-ups for the kids or just someone to talk to. Even if they're in mourning, they might be comforted by being able to help a loved one. But if you don't feel comfortable asking for extra support from family, ask friends instead.
You should also lean on experienced people within the business you've inherited, especially if there's a period of time you'll be transitioning out of your current job. This could be a manager or even a star employee. Ask if they're able to take on more responsibility during the succession process. Of course, you should compensate them for any additional work.
Step 2: Evaluate the State of the Business
You might already have an internal employee or contractor handling finances. You should connect with this person right away. But you should also bring in a lawyer or finance person who's independent from the business. They can offer a completely objective opinion, while someone with a longstanding connection to the company might have a harder time seeing problem areas clearly.
Now it's time to gather important documents and analyze the state of the business. You'll need to collect and read:
Last three years of tax returns
Accounts payable aging reports
Accounts receivable aging reports
Most recent cash flow statement and budget
Debt documentation (for loans and credit)
One year of bank account statements
Insurance documentation
Customer lists
Business and marketing plans
Succession plan (if one exists)
It's important for you to go over each document carefully so that you fully understand what each piece of information means for the company.
Step 3: Decide if You Want to Keep the Business or Not
Option 1: SELLING Even if you made an agreement with your loved one to take over the business after their passing, you still have the right to step away. This could be because you found something concerning on the books or even because when it came down to it, it simply didn't feel like the right choice for you and your family.
Your family member left you the business to make your life better, not sink you into debt or force you into a career that feels like a burden. And in some cases, selling might be what's best for their legacy. If you're unprepared to keep the business running smoothly, finding a qualified buyer can mean keeping the company going.
If you sell, always hire an experienced broker to help you find a buyer.
Option 2: BUSINESS PARTNER If you decided to keep the business, you may choose to bring on a partner. This can help ease some of the burden of running a company. This person could be another family member, long time employee, or someone else who you trust and work well with.
Option 3: KEEP THE BUSINESS If you choose to take over the business yourself, you can do so knowing it was your decision and you made it with all the information on the table.
Step 4: Create your long-term plan
The next step in inheriting a business is to make a plan for moving forward. There are two documents you need to create.
Business Plan: A business plan is a guide for how all things will be done at your company. You may choose to modify an existing plan or start from scratch to create one that works for your leadership style. The US Small Business Administration has a guide for putting together a business plan that can help you get started.
Succession Plan: A succession plan details what will happen if you die or are incapacitated. If you're still young, this might seem premature but it's always important to have a succession plan in place. It's peace of mind that the people who rely on your business will be ok if something unexpected happens. Gellert Family Business Center members should see our guide to succession planning best practices before starting this process.
Additional Advice for Inheriting a Family Business
Jointly Inheriting a Business with Other Family Members
Of course, there are advantages to running a family business. And the upside of inheriting a business along with other family members is that you have trusted partners to share the workload. But it can also make things more complicated to go through a succession process with a group of people who are deeply emotionally invested in the outcomes. So effort should be made to avoid unnecessary conflict.
Before starting any of the steps outlined in this process, sit with your relatives and agree on roles. These may have to adapt as things evolved but it's good to have a starting point.
While valuating the state of the business:
Who's in charge of hiring independent professionals?
Who writes checks?
Who compiles the documents?
Deciding to Keep the Business or Sell:
Who wants in and who wants out?
If you all want out, how will sale proceeds be split?
Who will hire outside professionals?
How will you decide who to sell to?
Creating a long-term plan: This is a critical time to clearly outline everyone's roles and develop a shared philosophy for running the business.
How will you evaluate employees?
How will you choose/research vendors?
How will big decisions be made?
Who is in charge of finances/managing/marketing/etc…
Remember that family relationships should always come first. Always try to be civil and understanding through disagreements.
Keep Stakeholders Informed
Employees, managers, suppliers, customers, and clients—all of these people are directly affected by the choices you make for your business. So make sure to keep them up-to-date as decisions are made. It's a good idea to decide on a system for how you'll get important information out to all these stakeholders.
Don't Be Afraid to Change How Things Are Done
Your family member probably had set ways of doing things but it's your business now. Honoring their legacy doesn't mean making the same decisions they've made. A business will run better when its leader is comfortable shaping operations in a way that works for them.
Business Inheritance Can Be an Incredible Gift
Inheriting a business can change you and your family's life. It can be fulfilling to honor the legacy of a loved one and watch a company grow under your direction. Of course, it can also be a difficult process, carried out during a time of mourning and sadness. But following these steps and advice can help this challenging transition go more easily.