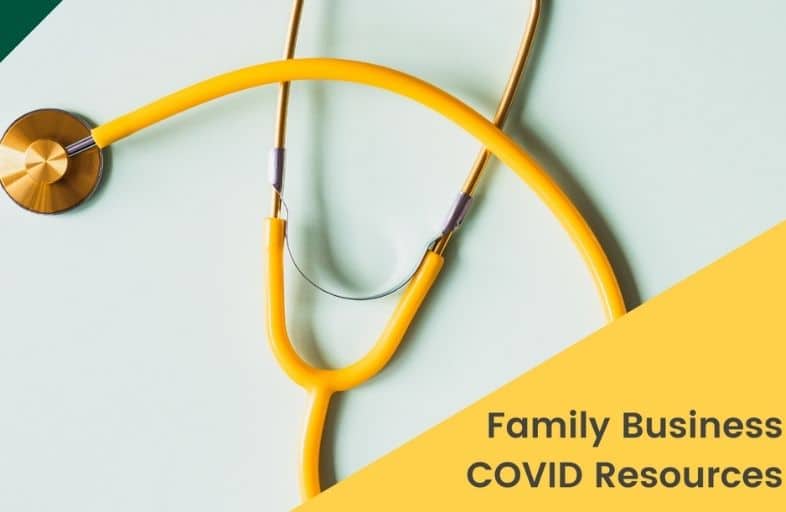 We don't have to tell you that these are tough times for any enterprise, especially small, local, and family businesses. Luckily, there are many organizations working hard to keep these businesses up-to-date on all available support—both in the Bay Area and nationwide.
Our list of family business COVID resources includes all the essentials to keep businesses informed on changing regulations, health & safety recommendations, and available financial aid programs
---
San Francisco COVID Resources
City and County of San Francisco
SF.gov |Link
Updates on local Shelter-In-Place orders.
Guidelines for operating your business during the pandemic.
Regulations for using sidewalk, street space, and private property for outdoor business activity.
Tips about food preparation and packaging for delivery services.
SF Office of Economic & Workplace Development
OEWD.org | Link
Spreadsheet of available loans comparing maximum loan amount, interest rates, approved uses, and first payment due dates.
SF Shines Program offering 5k grants to reimburse safety equipment including barriers & furniture.
Guidance for the self-employed, sole proprietors, and independent contractors.
Details on the commercial evictions moratorium.
San Francisco Chamber of Commerce
SFChamber.com |Link
Small Business Resiliency Program–free coaching and guidance to small businesses.
Links to Chamber & Partner resources.
SF Disease Prevention and Control
SFCDCP.org | Link
Current health officer orders and directives.
Chart of capacity & activity allowances for retail, dining, gyms, personal services, theaters, hotels, etc.
Signage, ventilation, cleaning, and PPE requirements for businesses.
Guidance for specific industries.
---
State & Federal Financial Aid
California Rebuilding Fund
Connect2Capital.com | Link
New loan program supporting California's small businesses who employ 50 or fewer employees and had gross revenues less than $2.5 million in 2019.
CA Department of Tax & Fee Admin
CDTFA.ca.gov |Link
Main Street Small Business Tax Credit
Extended due dates for filing returns.
Small business relief payment plans for sales & use tax.
Small Business Administration
SBA.gov |Link
COVID-19 funding options
Guidance for businesses and employers
Application for EIDL Loan
---
Health & Safety COVID Resources
Center for Disease Control
CDC.gov |Link
Preparing workplaces for COVID-19.
Workplace FAQs.
Cleaning & disinfecting of workplaces.
Reopening businesses safely.
Responding to workplace COVID-19 cases.