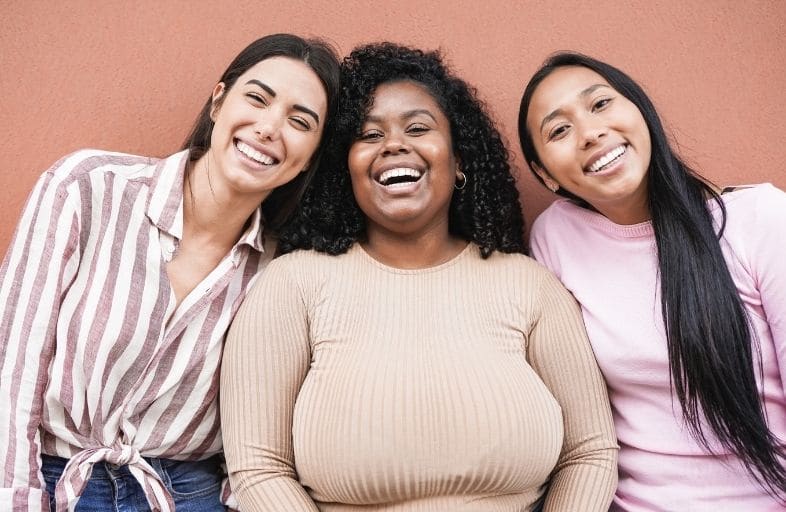 As women, we know it's true. If you're a woman, especially a Black woman or Woman of Color, starting a business will be more difficult for you than for your male peers. One of the many hurdles is capital access for women of color and Black women. So, we've compiled a list of capital resources geared towards serving women and People of Color. But first, let's talk about the obstacles these entrepreneurs face when securing funding for business ventures.
---
Studies Say Women of Color Are NOT Riskier Bets
A recent study by Inner City Advisors (ICA) gathered data on loan habits to gauge whether Black women and women of color were riskier bets for banks. Their results showed that women of color were no more likely to default on loans than any other group of borrowers. They also showed that they had a 2-4.5% points lower credit risk than men applying for loans. Despite this, black women and women of color report extreme difficulties when it comes to accessing capital for their business ventures. And studies prove them right.
---
Inequality in Capital Access for Women of Color and Black Women
The same study by Inner City Advisors found that women consistently received lower loan amounts at higher interest rates, despite posing equal risk to banks. The average loan perceivedby men was $110,000 with an 8% interest rate, while women received $80,000 with a 9% interest rate. The difference was even more pronounced when it came to capital access for women of color and Black women. This was consistent even when results were controlled by industry.
But what about capital investors? There, the differences were even more pronounced. According to PitchBook, only 2.1% of all United States venture capital went to companies founded by women, which means even less for Black women and Women of Color. Another report by the Federal Reserve Bank of Kansas City found that Black women were more likely than their peers to report that they didn't receive all or some of the funding they requested for their business ventures.
This has been especially devastating during the pandemic, where women and Black-owned businesses have had a much harder time accessing COVID resources than their peers. A Study by National Community Reinvestment Coalition used white (non-Hispanic), Black, and Hispanic secret shoppers to test banks reactions to call-ins about COVID-19 assistance. They found that Black women received the worst treatment, were given less information, and were discouraged most often from applying for loans. Hispanic women also experienced these problems at higher rates than men and white women.
---
Funding for Women in Business – Resources for Black Women and Women of Color
Clearly, equitable capital access for women of color and Black women requires deep structural changes. But for those who you need help financing businesses today, we've compiled a list of funding resources with focuses on businesses owned by women, Black people, and people of color.
---
State & Local Funding Resources
Inner City Advisors ICA / Fund Good Jobs
ICA.fund | Link
Serves low-income individuals and underserved communities
CDFI business loans
Business coaching
Renaissance Entrepreneurship Center – Women's Business Center
RenCenter.com | Link
Serves women business owners
Business trainings on successful growth and accessing capital
ASIAN, Inc.
AsianInc.org | Link
Serves Asian business owners and entrepreneurs
Emergency COVID business assistance
Multilingual financial education
Mission Economic Development Agency
MEDASF.org | Link
Serves Latino community members in the Bay Area
CDFI loans
Homebuyer assistance
Free tax preparation
Financial Education
San Francisco Entrepreneurs of Color Fund
EntrepreneursOfColorFund.org | Link
Serves entrepreneurs of color
Small business loans up to $1Million
Microloans as low as $5,000
Small business advising
Opportunity Fund
OpportunityFund.org | Link
Serves low and moderate-income immigrants, women, and other underserved business owners
Business loan provider
Alliance for Community Development
AllianceCD.org | Link
Serves local, underrepresented entrepreneurs
Education on accessing capital
One-on-one business support through their People of Color Small Business Network
San Francisco African American Chamber of Commerce
SFAACC.org | Link
Membership organization for Black-owned businesses
Business loans
Education and training for entrepreneurs
Networking and business referrals
Hispanic Chamber of Commerce of San Francisco
HCCSF.com | Link
Umbrella organization for the Nicaraguan-American, Bay Area Centreal-American, Guatemalan-American, and Latin American & Caribbean chambers
Business education for members
Networking opportunities
---
Private and Government Resources Available Nationally
Black Girl Ventures
BlackGirlVentures.org | Link
Serves Black women business owners with businesses valued under $1Million
Support and opportunity to pitch to capital investors in network
The Minority Business Development Agency
MBDA.gov | Link
Serves minority-owned businesses
Connects businesses with loans from private lenders
Grants for women of color
Grants for minority-owned businesses
Grants for American Indian Alaska Native/Native Hawaiian business owners
Grants for formerly incarcerated persons
Access to contracts and markets
Local Initiatives Support Corporation
LISC.org | Link
Serves underinvested communities
Flexible loans from pre-development to permanent financing
National Minority Supplier Development Council
NMSDC.org | Link
Membership organization for minority-owned business enterprises
Business education
Access to institutional investors
Accion
Accion.org | Link
Serves underserved entrepreneurs
Small business loans
Advisory services
Capital investing for larger companies whose technology supports underserved micro-entrepreneurs
Backstage Capital
BackstageCapital.com | Link
Serves women, people of color, and LGBTQ business founders
Capital investing
Education on company growth strategies
---
In Conclusion…
Access to capital for women, especially Black women and women of color, can be a challenge. If you're at the end of your rope, just know you're not imagining it and you're not alone. We hope these resources help you find the funding you need to take your business to the next level and beyond.
And for more information on local organizations serving small and family-owned businesses, visit our partner's page.